Welcome to this month's Enjoy the Little Things in Life Video Blog Hop. This month's theme is all about flowers. When it comes to Stampin' Up! products there is so much choice for flowers. I decided to use a favourite of mine, Petal Palette for this month's card.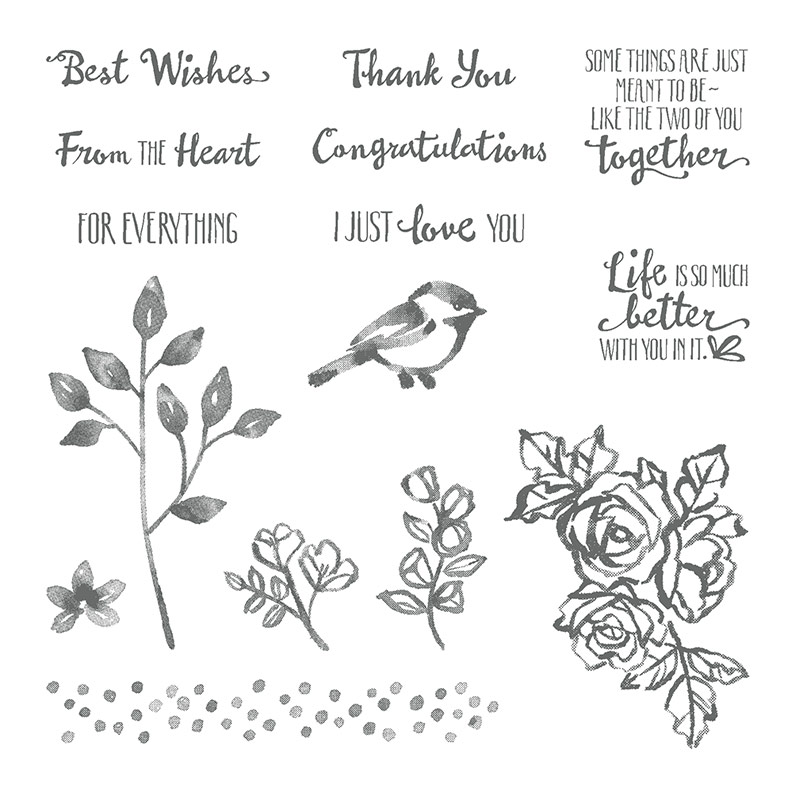 I wanted to video the no line water colouring technique. I love water colouring, using an aqua painter makes this technique easy.
First I stamped the image in Sahara Sand, a very light image is best for this technique so I stamped off a few times before stamping onto Shimmery White Card Stock. I then used my aqua painter with Old Olive and Rich Razzleberry ink pads to colour in my image. No hard and fast rules with water colouring, I just do whatever I think looks good. I generally outline the image the darkest and then fill in the rest with a lighter colour.
Embossing paste is one of my favourite products to add some background interest and texture to cards. It's so much fun to use! If you have not used the embossing paste for a while I encourage you to give it a go.
I love how this card came together, it's a simple design but effective. It is bound to brighten someone's day!
If you want to watch me make this card, watch the video below.
In the video I forgot the name of the clear embellishments I placed on the flowers, these look like beads of water and I thought it added a nice little touch to the water coloured flowers. I have searched the catalogue and I think these are now retired! Oopsie. I best update my embellishment stash! I still like using retired embellishments though. Sometimes a retired embellishment is just what is needed to finish off that card!
I hope you enjoyed my video blog this month. Make sure to click on the link below to check out what the rest of the team has made. Loads of inspiration I am sure.
Until next time,
Mandy x
Product List