It's the middle of March already how did that happen? I feel like this year is just flying by already and can't believe it is time for another Paper Adventures Team Blog Hop. This month we welcome Guest Designer Judy May, thank you Judy for being a part of our team's hop this month.
This month's theme is wheels. I decided to drag out a stamp set that I have been meaning to use for ages and just have not got around to it.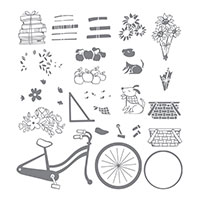 I love this set because of the way you can put the elements together. If you use the matching dies you can cut out all the stamped images easily.
I used Crumb cake as my card base and I really love the colours Lovely Lipstick, Night of Navy and Lemon Lime Twist together. My new rectangle stitched framelits sure are getting a workout in my household. How on earth did I make a card before they were released?
One set that I am absolutely loving at the moment is the Well Said Bundle. A bundle of words, a mixture of dies and smaller words. I used the "happy" die and the "birthday" stamp from this bundle. So versatile, so many options to choose from. Check out the range below, if you can read backwards you will be able to work out what all the dies say (haha!)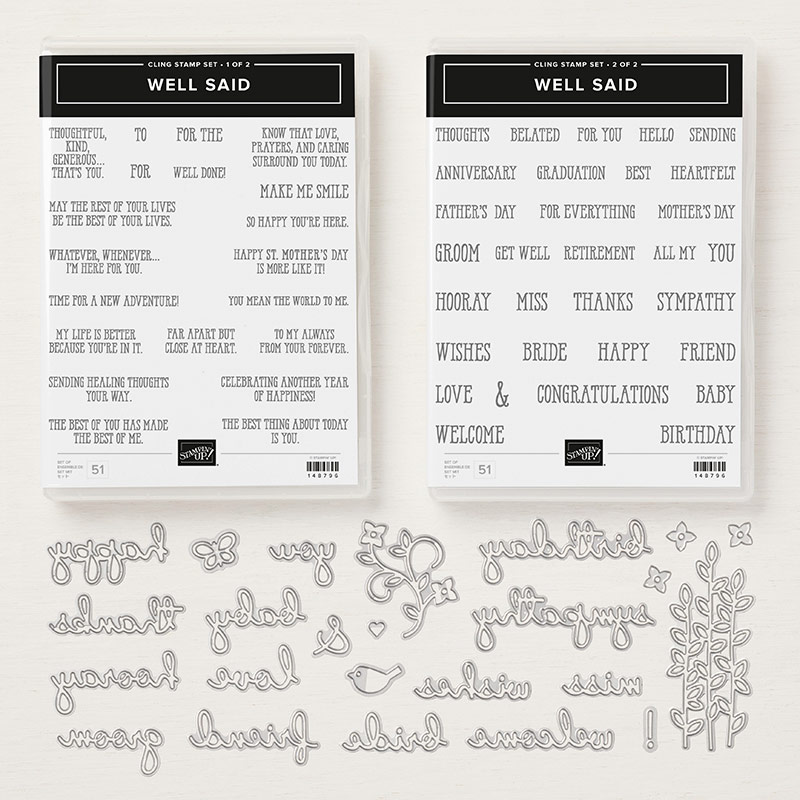 You might have noticed on the bottom of the card a cobblestone road like texture. This die came from the build a bike framelit dies. I used the dies to cut out all everything on the bike that you see. I also used the cookie cutter punch to cut out the small circles inside the bike tyres. I love how I can use my supplies to add extra elements to my cards.
Don't do what I did and colour in the basket using a light crumb cake blend marker. There is a stamp to use for this! I realised after (oops my bad) but hey the light crumb cake blend did a fantastic job!
I hope you have enjoyed seeing my "wheels" themed card. This set comes together so nicely and a great option for many different themed cards.
Next up on the blog is my lovely friend Siobhan who actually received this card for her birthday! Happy Birthday Siobhan I hope this card made you smile. Please make sure your click on the next button below to see what wonderful creation she has in store for us.
That's all from me, enjoy your weekend….it's FRIYAY!
Mandy x
Participants List
Product List